We introduced our Dial hub family back in 2016 and they've been a popular hub choice for our customers ever since.

The basic premise behind the Dial is a simple, reliable hubset which can be easily serviced at home without special tools and which is easily convertible between the many "standards" of the bike industry.  Want a Boost hub with quick release endcaps and a Campagnolo freehub body?  Yep, thanks to the Dials modular design we can do that.
One issue we've learned about the Dial hub is rear axle strength on hard-hitting Enduro wheelsets.  We've had a handful of riders crack or damage the rear aluminium axle which came with the Dial, so we have developed the MrSenderaxle.  The MrSender is a chromoly steel axle for the Dial rear hub.  It's over 4 times stronger and stiffer (those two words mean different things despite what most mountain bike marketing tells you) than the aluminium axle which the hubs were built with.
We're constantly looking for ways to improve our products and the MrSender is a way of optimizing the Dial for hard-hitting riders while sticking to our original design brief of wanting a modular, serviceable hub.
We'll install a MrSender axle in any new Enduro wheelset with either carbon or aluminium rims.  A tidbit you might not know:  We use a double-layer of rim tape on the Enduro model wheels so that if (and it's a big "if") a spoke breaks due to a rock strike the spoke cannot pierce the rim tape and cause a flat tyre.  We do this by layering a narrow, thick strip of special rim tape under the tubeless tape.
Additionally we're sending out replacement MrSender axles free of charge to any existing customer with a Dial hub in an Enduro wheelset to ensure they don't have any future problems.
FAQ:
So is the Dial's aluminium axle going to break if I get a little rowdy?
Nope.  We've got over two years of Senders doing rowdyness testing on the Dial and about 0.5% of riders have broken or damaged an axle.
I've got a Trail wheelset – do I need the MrSender?
Nope.  The aluminum Dial axle is more than strong enough for Trail use and we'll continue to build Trail wheels with the aluminium axle.
So this is a recall?
Nope.  Think of this more like a software upgrade for your phone:  We're providing a free upgrade to the latest version for the few riders who need it.
I own a Dial hub and I get rowdy.  What do I do?
You should have already heard from me to confirm your shipping address.  If you haven't drop me a note.
I've got more questions
Great – drop me a note or give me a call and I'll answer
-Tristan
tristan@wheelworks.co.nz
04 387 3592 (NZ)
0064 4 387 3592 (Intl)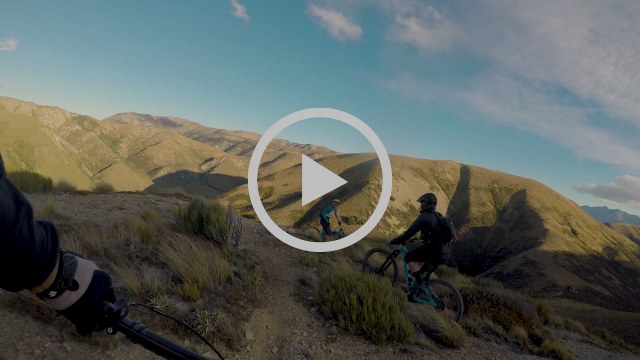 Here's Tom Bradshaw not breaking his aluminium Dial axle:
More Tom, more aluminium axle not breaking.  Revelstoke, BC.
Tom sending it to not breaking an axle.